Nathalie Gabbay, a current member of the board of directors for the National Coffee Association and past two-term board member for the Specialty Coffee Association, has been appointed as president of Montreal, Canada-based green coffee trading company RGC Coffee, effective Jan. 1.
Gabbay will succeed her father and RGC Founder Ron Gabbay in the role, overseeing corporate strategy and managing all international relations for the company, which includes a headquarters in Quebec plus subsidiaries in Bogotá, Colombia (RGC Americas), and Los Angeles (RGC USA). Ron Gabbay, who co-founded the company in 1968, will assume the new role of executive chairman.
The younger Gabbay has been part of RGC since 2003. During her time with the company, Gabbay has overseen numerous initiatives designed to tackle lingering social, economic and environmental sustainability issues within the sector.
As the Gabbays and RGC Coffee enter a new era, we sat down (virtually) with Gabbay to discuss her vision and thoughts on creating a more sustainable coffee industry.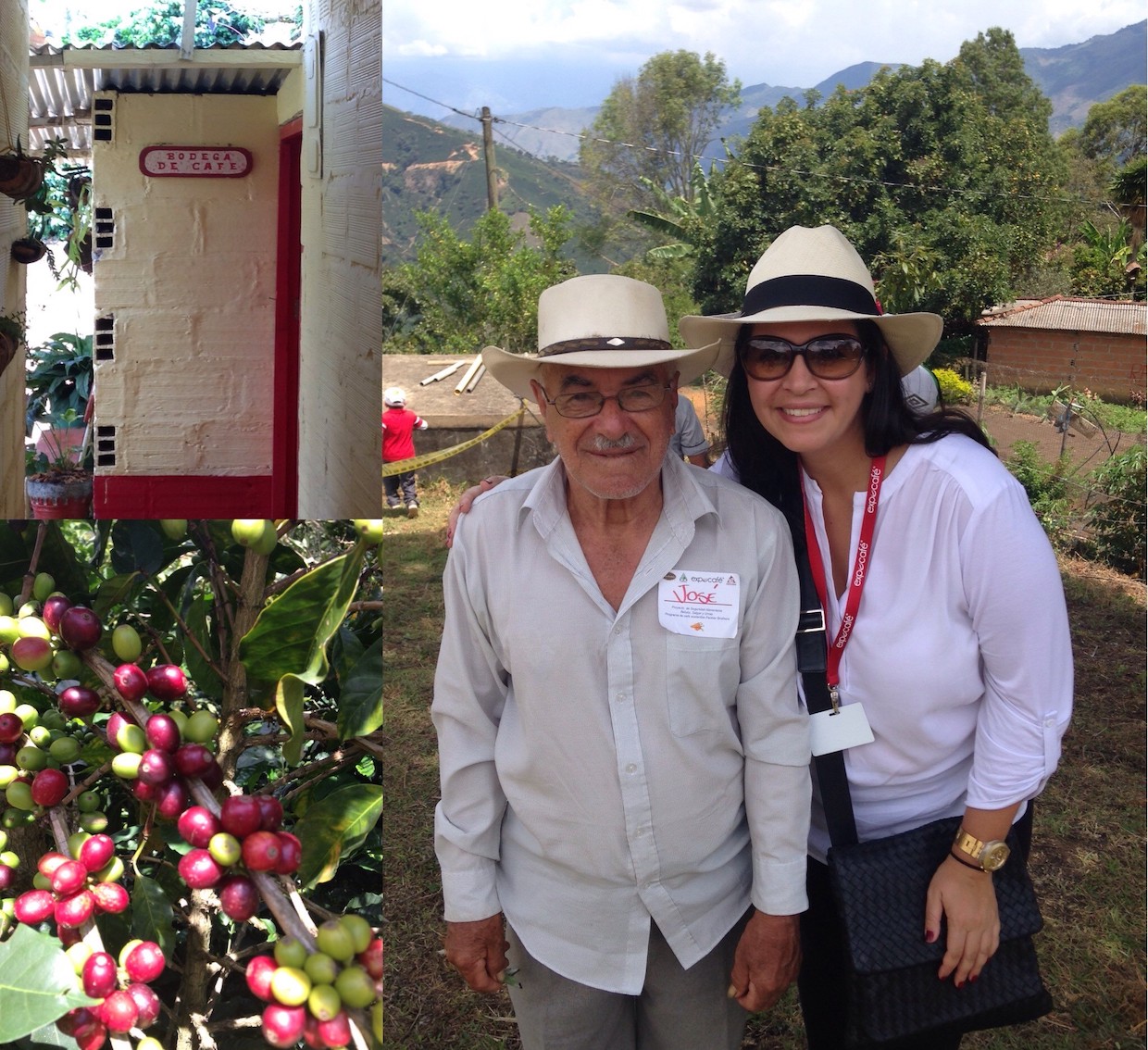 DCN: What were you up to before you joined RGC?
Nathalie Gabbay: My first job out of college was working for Lehman Brothers in New York as an investment banking analyst in the real estate group. I was actually tricked into joining the coffee industry — it's a funny story. In the fall of 2002, after a couple of grueling months' working day and night on a deal, my father invited me to join him and my mom on a "vacation" to Costa Rica. The trip happened to coincide with Sintercafé. There I sat in on webinars, visited farms, met my fathers' suppliers, other importers, longtime friends and so on from around the world. The gathering of professionals was nothing like I had ever seen in my career — people doing business who enjoyed each other's company? How could that be? The conference felt more like an extended family vacation than a business gathering, and it was that life-changing trip, plus SCA Boston 2003, that hooked me into joining the family business.
Can you describe some of your early experiences in the coffee business? 
My parents always taught me to try and leave the world a better place than I found it. However, my undergraduate degree and thesis, which focused on international development via private sector investment, was of little use up and until I joined RGC Coffee. I'll never forget the first thing my father said to me when I walked through the doors in July of 2003. He said that coffee futures prices were trading at an abysmal level for farmers, 50 cents a pound, which doesn't cover the cost of production. He insisted that there would be no RGC Coffee for the next generation if we didn't act and act immediately.
He had a vision to create programs in Colombia — our most important origin at the time — working hand in hand with communities, producers, cooperatives to solve problems such as coffee quality, housing, access to clean water, improving household incomes, access to small loans. And then he looked at me and said, "Go."
I fell and failed many times in the first decade at RGC and my dad would always pick me back up and tell me that we were on the right track, and to continue on the path.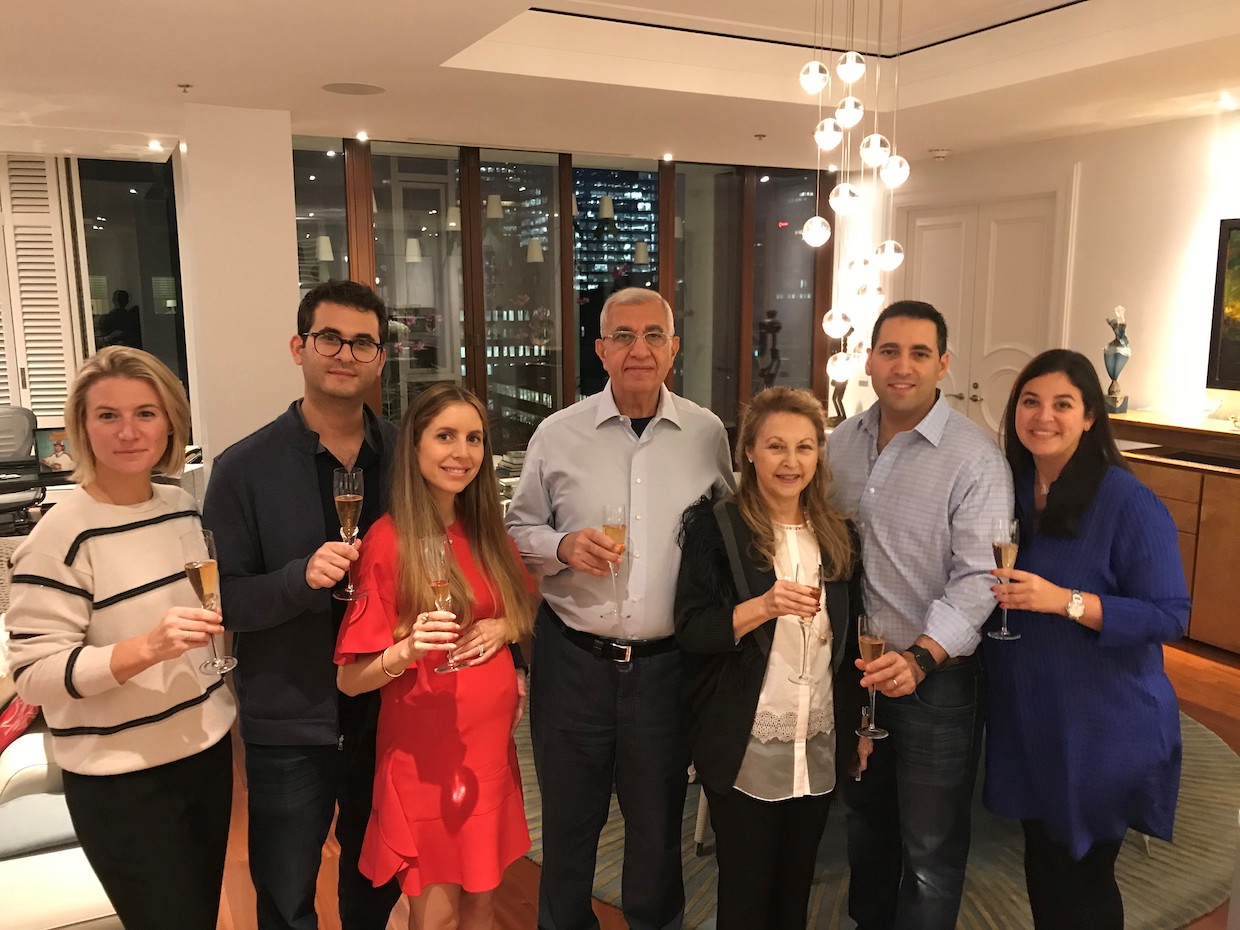 What are the things you're most proud of with regard to the work that RGC has done in regard to sustainability?
My proudest achievement, my shining star, are our programs with women coffee farmers. I never quite realized how important these programs were until I met Marisol Medina from our Las Rosas program in La Plata, Huila (Colombia). Her whole life she felt invisible, like someone else's shadow, and not until the project began did she feel like she gained a voice both inside her household and also within the greater community.
As a group, these 300 women were stronger: They now sell coffee and partner with their husbands as equals; they save for their children's education; and [they] feel so much pride because they are helping to achieve prosperity for their families and community. Marisol left a lasting impact on me that day. Whether I was at home, school, in college or at work, I never felt out of place because of my gender.
This, I now know, is largely due to my family unit — my parents valued my brothers and myself equally — and encouraged us to push boundaries.
A second most notable achievement that I'm so proud of was being awarded the SCA Sustainability Award in 2020. My first volunteer position at the SCA was with the Sustainability Council in 2005. I remember reviewing applications for awards and being in total awe of the programs that were out there. That was truly inspiring, and I remember thinking that one day, when we were really ready and deserving, we'd win that award. 2020 was the year for us and our Las Manos del Café farmworkers program, which is a collaborative approach of 20+ partners tackling labor issues in coffee producing communities.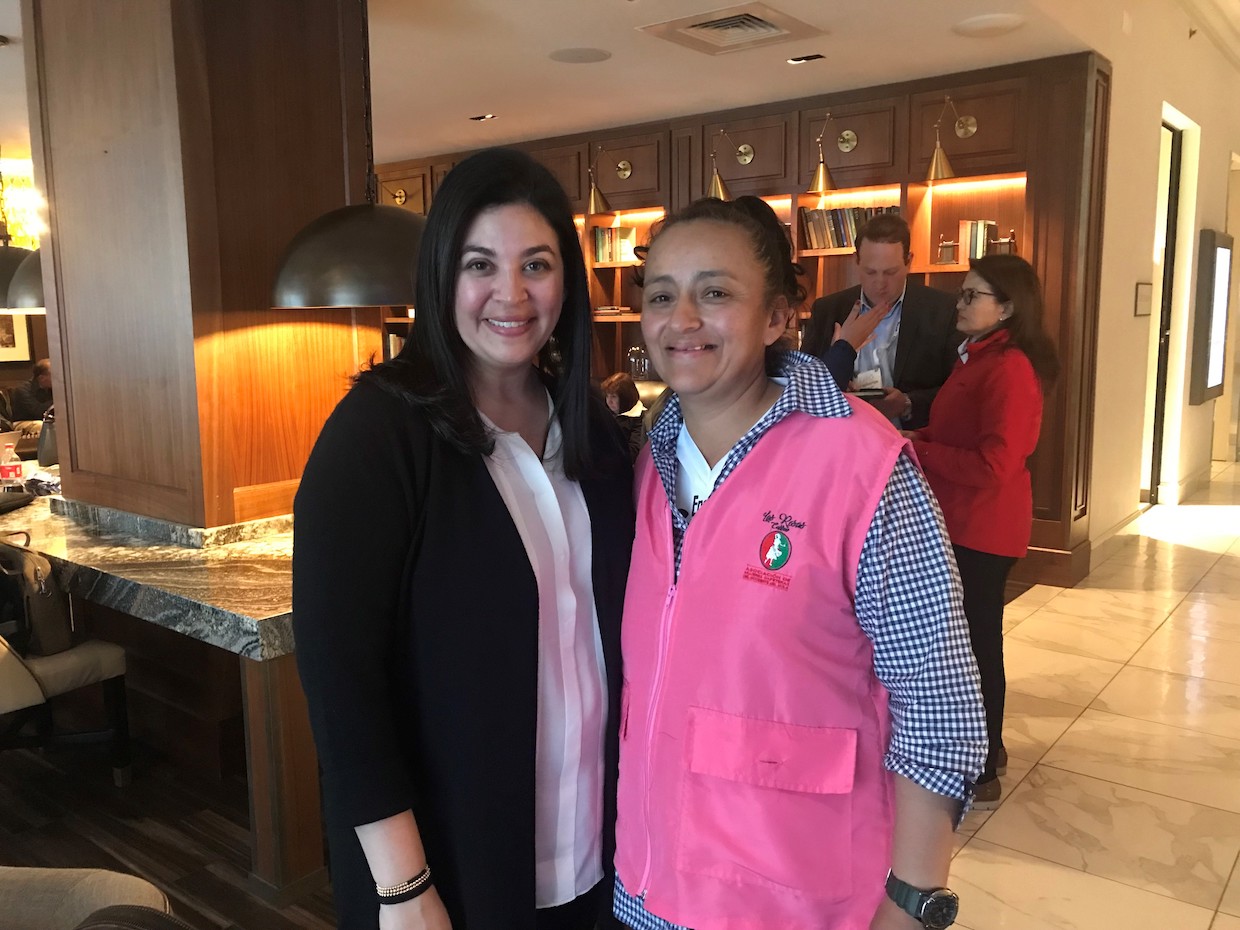 What do you think can be done by your company or the industry at large to better address sustainability issues in coffee?
The challenges we face as an industry are insurmountable by one company alone. I believe we still need to work collaboratively and by supporting each other. This is one of the reasons why our RGC 3E Sustainability Programs are completely open-source. We hope to learn from others and share the lessons learned and best practices with the industry at large. After all, we are one coffee industry, one family and together we are stronger.
"Three Questions" with Nathalie Gabbay
What about coffee inspires you most?
People, people and people… the people of coffee, from producers, pickers, roast masters, baristas — the passion that we all have for this industry and product and, most importantly, one another truly and deeply inspires me to get up every day with a passion and energy to do my best.
What about coffee concerns you most?
I would have to say industry consolidation and diversity of companies is something that I think a lot about. Especially during this year of COVID, I worry about how many independent and small businesses have struggled and how many do not have the balance sheets to stay in business. I'd love to find a way to help support more small businesses because it is here that innovation and creativity live and thrive.
What would you be doing if it weren't for coffee? 
I would likely be working in real estate or finance somewhere with hopefully great people, but none as passionate, warm and special as coffee folks. I wouldn't trade my life in coffee for anything else!
Related Reading
Lily Kubota
Lily Kubota is the managing editor and digital content manager for Roast Magazine. She is based in Southern California.