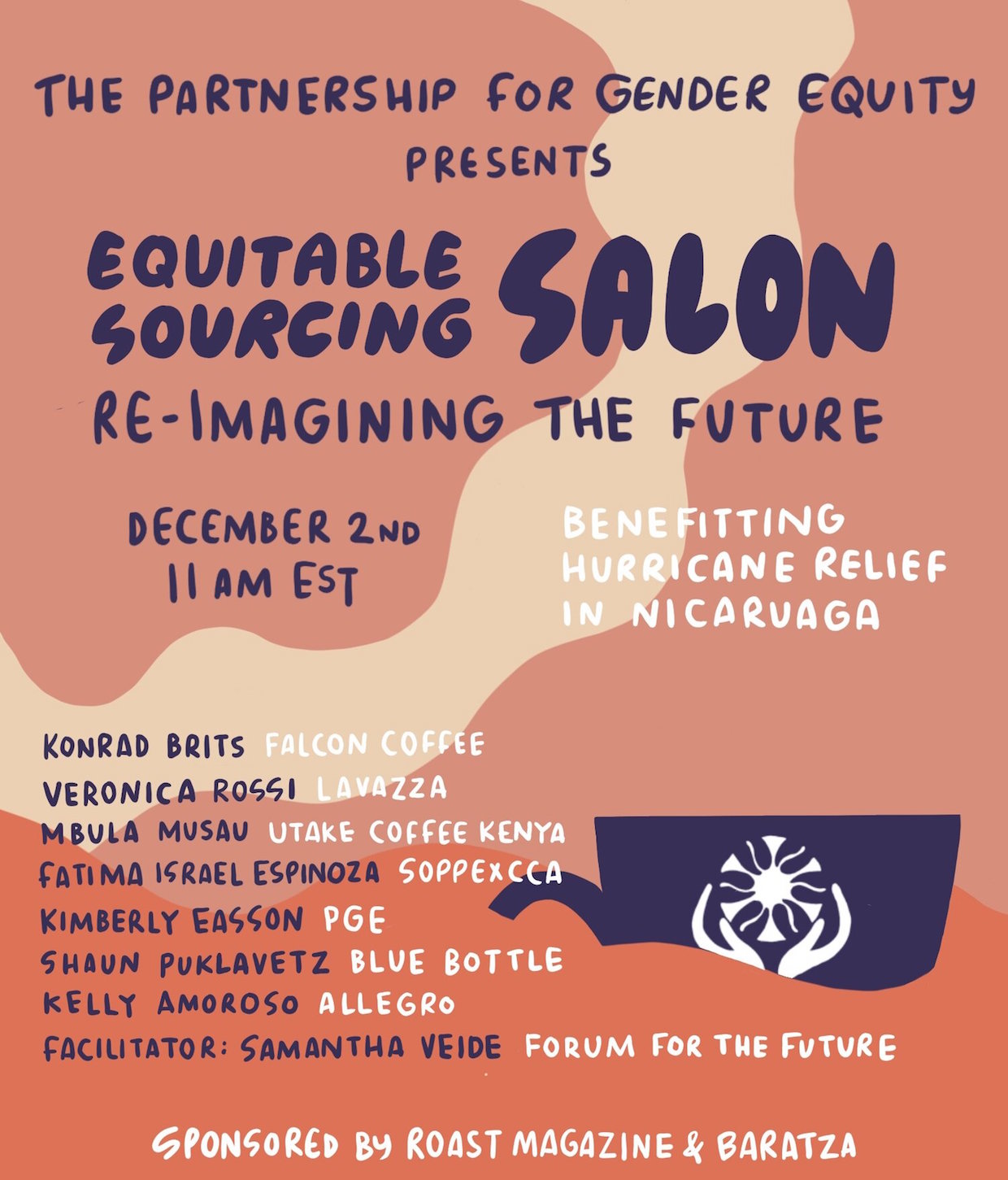 It has been five years since the release of the Partnership for Gender Equity's (PGE) landmark report on gender equity in the coffee chain.
This coming Wednesday, Dec. 2, the group will be tapping into the minds of some of the coffee industry's brightest leaders to reflect on the progress made — or not made, as the case may be — in those past five years towards increased gender equity in the coffee sector.
The online event hosted by the PGE is being called the "Equitable Sourcing Salon: Re-imagining the Future," and Roast magazine is proud to be a sponsor alongside grinder-maker Baratza.
"The upcoming Salon will bring together a number of the original contributors to the research and notable voices on the issue of gender equity in coffee," says the Partnership for Gender Equity. "It promises to be an inspired and engaging conversation about what's changed in these five years — highlighting progress made, new insights on the issue and areas where the sector needs to re-double its efforts."
Samantha Veide of Forum for the Future will moderate a discussion that will include the following panelists (Spanish-to-English translation will be provided):
PGE is inviting attendees to consider making a donation to Hurricane Relief in Nicaragua here.
Event registration is available here, and spots are limited. The salon begins Wednesday, Dec. 2, at 11 a.m. Eastern.
Related Reading