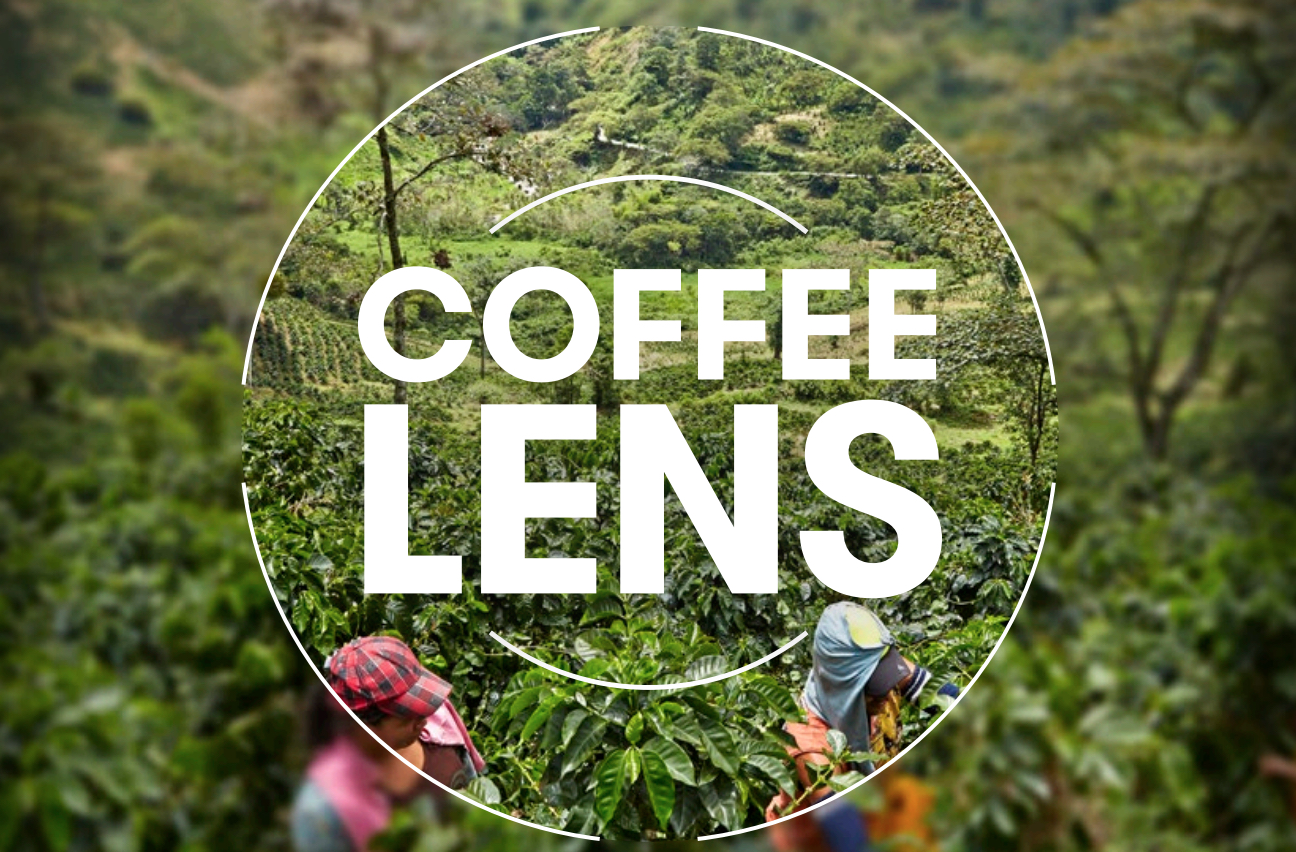 Global green coffee trading company Olam Coffee has announced a broad new set of sustainability goals towards improved farmer livelihoods, youth education and reduced negative environmental impacts.
The company is calling the sustainability initiative LENS, and it has set a target date of 2025 for various specific sustainability goals, including: 200,000 coffee farmer households benefitting from increased productivity and income; all children in the Olam Coffee supply chain having access to education; a 15% reduction in greenhouse gas emissions in Olam Coffee's global footprint; and maintaining deforestation-free environments with improved soil health through all its supply chain.
After a broad restructuring of Olam International, Olam Coffee is now part of the global agri-business company's food group. As such, the company supplies a broad range green coffees, from soluble-ready robusta to distinct specialty coffees. (Disclosure: Olam Specialty Coffee is a current DCN advertiser.)
Olam Coffee CEO Vivek Verma has been an outspoken proponent of increased sustainability efforts among larger traders in the global coffee sector. Just over a year ago, he called for the coffee industry to support the development of a coffee price stabilization fund as the commodity price of coffee was, and still is, at unsustainable levels.
"While the coffee supply chain is highly fragmented making direct access to farmers difficult, our sustainability ambitions have grown each year, promoting the importance of traceability, quality, profitable farmers and living landscapes," Virma said in an announcement of the LENS sustainability effort. "Despite our collective efforts however, many of the complex challenges in coffee remain and are now compounded by COVID-19 imposed restrictions to markets and skilled labour squeezing incomes further."
Olam's specific sustainability goals for 2025 align with United Nations Sustainable Development Goals (SDGs) while building on Olam Coffee's relatively new but rapidly expanding work.
According to the company's own estimates, only 1,750 farmers in its supply stream were receiving sustainability support through company programming or third-party sustainability certifiers. That number grew to more than 60,000 in 2019. Approximately 19% of Olam's total coffee sales were of what the company has classified as "sustainable coffee," doubling the number from 2016.
"As a founding member of the Global Coffee Platform, Olam is among the leading facilitators of the coffee sector's journey towards sustainability," Carlos Brando, chairman of the board of the multi-stakeholder membership-based GCP said in an announcement on behalf of Olam. "Working directly with producers on the ground, Olam's ambitious vision of a more resilient future for coffee, where farmers prosper, communities thrive and landscapes are re-generated, complements GCP's multi-stakeholder pre-competitive framework and initiatives, that Olam fully supports.
Related Reading
Nick Brown
Nick Brown is the editor of Daily Coffee News by Roast Magazine. Feedback and story ideas are welcome at publisher (at) dailycoffeenews.com, or see the "About Us" page for contact information.