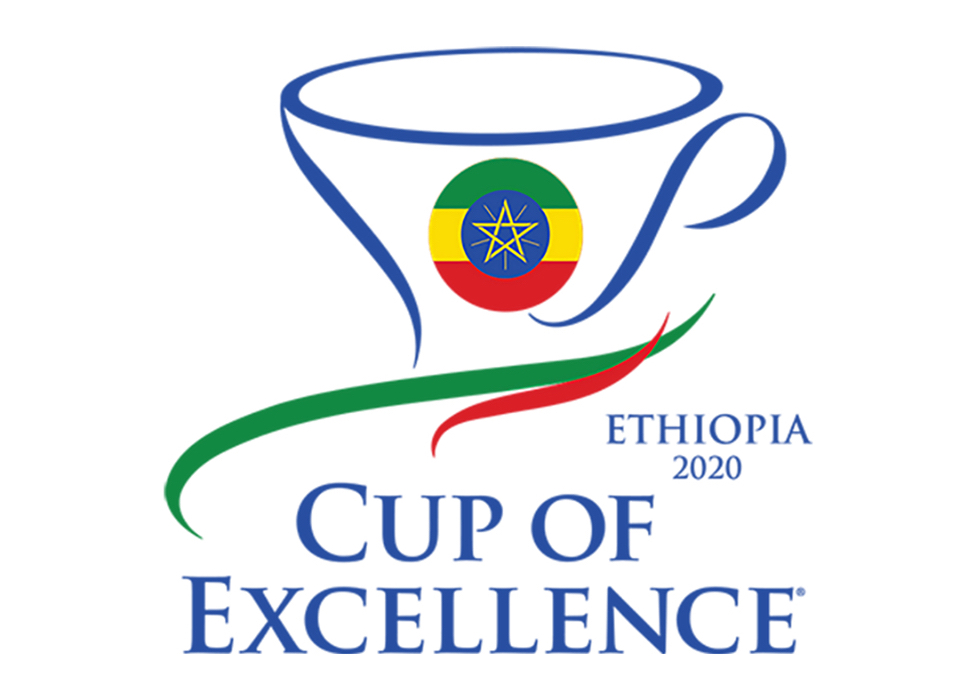 Green coffee buyers from all over the globe paid top dollar at the first ever Ethiopia Cup of Excellence (CoE) auction, offering a combined $1.34 million USD for the 28 winning coffee lots.
The $1.34 million broke the previous total sales record for a Cup of Excellence auction, which was $830,245 set in El Salvador in 2011 over 42 lots. The average price paid for the Ethiopia CoE winners was $28 per pound, another record for the 20-year-old program created by the Alliance for Coffee Excellence.
The top-scoring coffee at the event, a natural-process coffee grown by Nigusie Gemeda in Sidama, fetched $185.10 per pound from a consortium of international buyers, including Maruyama Coffee (Japan, United States), Saza Coffee (Japan), Cometeer (U.S.), Goodboybob Coffee Roasters (U.S.), Difference Coffee (UK), Harrods (UK), Orsir Coffee (Taiwan). A full half of the lot was purchased by Japanese roasting and retail company Sarutahiko Coffee.
"I have been a coffee farmer for a long time, but I am just learning the value of our coffee," said winning farmer Nigusie Gemeda, according to an auction announcement from event organizer the Alliance for Coffee Excellence. "I am so happy with the result. Never could I have imagined coffee would have sold with such price. Now I know there is a reason for coffee to be called the green gold."
The exorbitant prices paid during the auction came despite recent concerns throughout the coffee industry that one of the first categories to suffer from the ongoing economic fallout from the COVID-19 pandemic may be in high-end, traceable specialty coffee. Recent analyses of top-tier roasters in the United States and Canada have shown that while coffee prices for bagged, roasted coffees have dipped only nominally, the biggest price declines have been among the most expensive offerings.
"Ethiopia is the birthplace of coffee and widely considered to be the producer of the most delicious coffees in the world, yet many of its farmers are among the poorest," Geoff Watts, vice president of coffee at Chicago-based Intelligentsia Coffee, said in the ACE announcement. "This auction sends a message of hope that not only validates the investments — and associated risks — in quality but also serves as a reminder that the quality movement is here to stay."
Intelligentsia was among a group of buyers that purchased the second-highest-scoring lot — a washed coffee produced by Rumudamo Coffee of Sidama — for $108 per pound. Other U.S. buyers who came up with winning bids for one of the 28 top lots included Onyx Coffee Lab, Puff Coffee and George Howell Coffee.
The first ever Ethiopia CoE was supported by USAID's Feed the Future Ethiopia Value Chain Activity, designed to empower smallholder farmers and support economic growth and food security. After a CoE-record number of submissions were entered by producers into the competition, the organizers had to completely revamp the contest due to pandemic-related travel restrictions and social distance requirements.
Despite the challenges and the ongoing economic uncertainty in traditional producing countries and traditional consuming countries alike, dozens of roaster and importer buyers from throughout the U.S. Europe, the UK, Asia, Australia and Colombia have made heavy investments in a combined 48,421 pounds of some of Ethiopia's very best coffee.
Said Onyx Coffee Lab's Jon Allen, "It's an honor to participate in the auction and especially in Ethiopia's first auction. It feels monumental and we hope this becomes a tradition for years to come."
Related Reading
Nick Brown
Nick Brown is the editor of Daily Coffee News by Roast Magazine. Feedback and story ideas are welcome at publisher (at) dailycoffeenews.com, or see the "About Us" page for contact information.