Hurricanes, floods, earthquakes, volcanic eruptions and other natural disasters will sporadically wreak havoc in coffee-growing communities throughout the world, yet rarely do they dismantle entire origins, as was the case in September of 2017, when Hurricane Maria swept through Puerto Rico.
While Puerto Rico is still working to recover and repair the extensive damage caused by the hurricane in farming areas where coffee is cultivated, Maria also had a major impact on the retail sector in cities across the U.S. territory.
In the aftermath of the storm, severe flooding and lack of electricity made it impossible for many business owners, such as Jeanflorent Rivera, co-owner of Barista Factory, to return to their daily operations. So Rivera and his business partner, Jose Rolon, were forced to adapt.
"With these disasters also comes a lot of spending to rebuild, and really just to stay alive with no water or power," Rivera told Daily Coffee News. "After the hurricane destroyed our original location inside a gas station, we decided to do a mobile stand in our hometown, which we are still operating to this day."
Numerous companies from the continental U.S., including Bidaar Roasting, Irving Farm New York, Ceremony Coffee Roasters, Lion Head Coffee, Metric Coffee, and Espresso Parts, rallied to donate coffee and tools, helping Barista Factory's owners get back to business.
"We are so grateful to all those who reached out and helped," said Rivera. "We developed many relationships as a result, and are building collaborations among those coffee peers."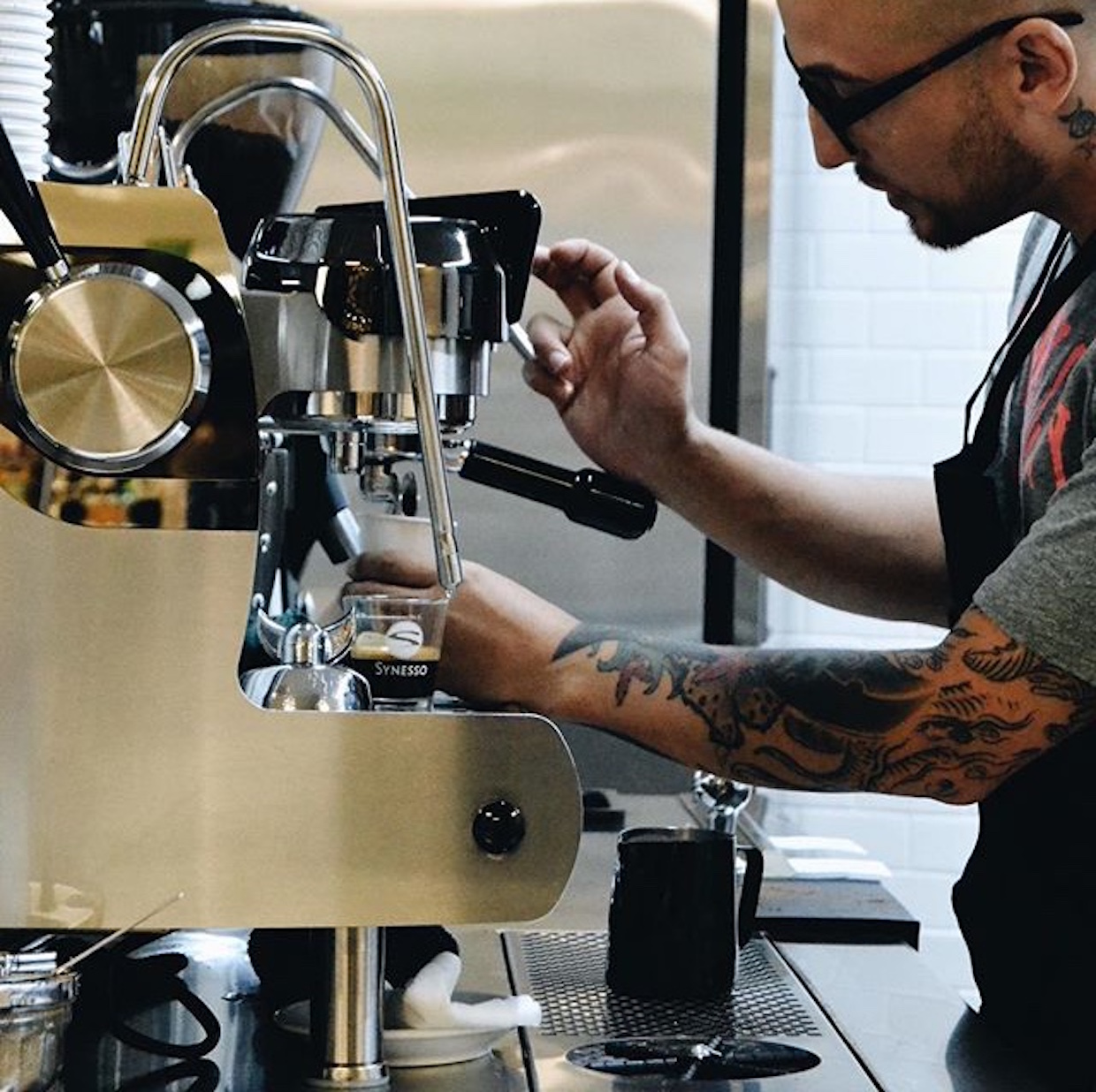 Barista Factory has since established a partnership with Southern California-based Bidaar, working in collaboration to sell roasted coffee to shops in the U.S. under the brand Rich Port Coffee, which has provided Barista Factory with another revenue stream and source of income during this transitional time.
Moving forward, Rivera and Rolon are considering opening another coffee shop. Rivera noted that the Escuela de Cafe y Baristas de Puerto Rico, a Specialty Coffee Association certified campus where he teaches courses on occasion, is still operating and has just expanded to the west side of the island. Barista Factory also intends to host a competition for the local coffee community on an annual basis, following a successful first event last year, so that "talented baristas on the island can shine and grow."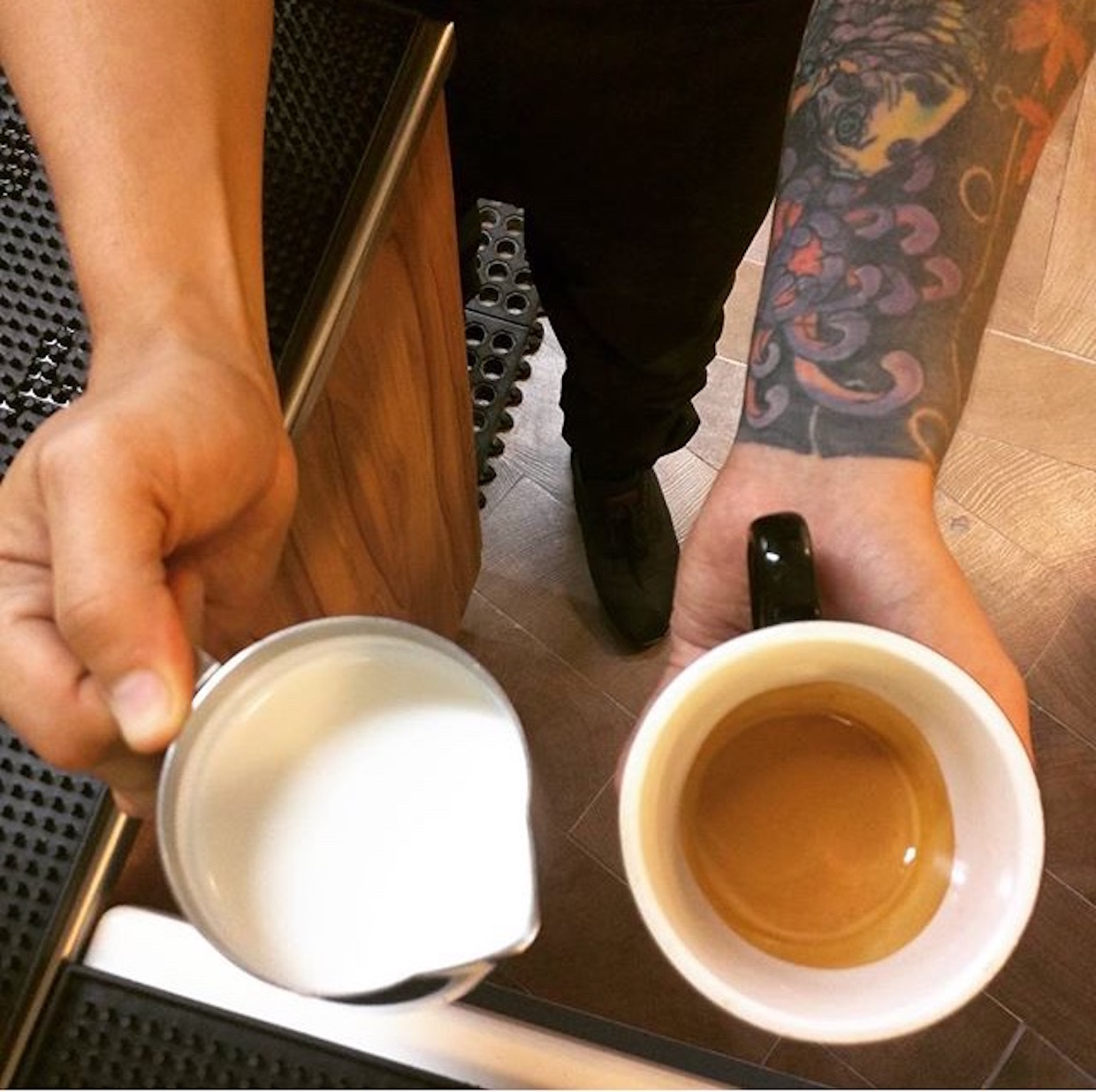 Rivera, who lived in Connecticut from ages 9 to 21, has a long history in coffee. He got his first coffee-related job at Dunkin' when he was 16. By the age of 21, he decided to move back to PR to see what life on the island might have in store.
"I walked to the plaza in my hometown, Caguas, and stumbled upon this small coffee shop called Cafeto, where I was easily swept away when I received the latte with a heart design," recalls Rivera. "This place is where all the barista champions on the island were coming from, thanks to our great teacher Pedro Trilla. With no hesitation I asked for work and, with my background, they gave me a chance. In that little shop is where I truly became a barista."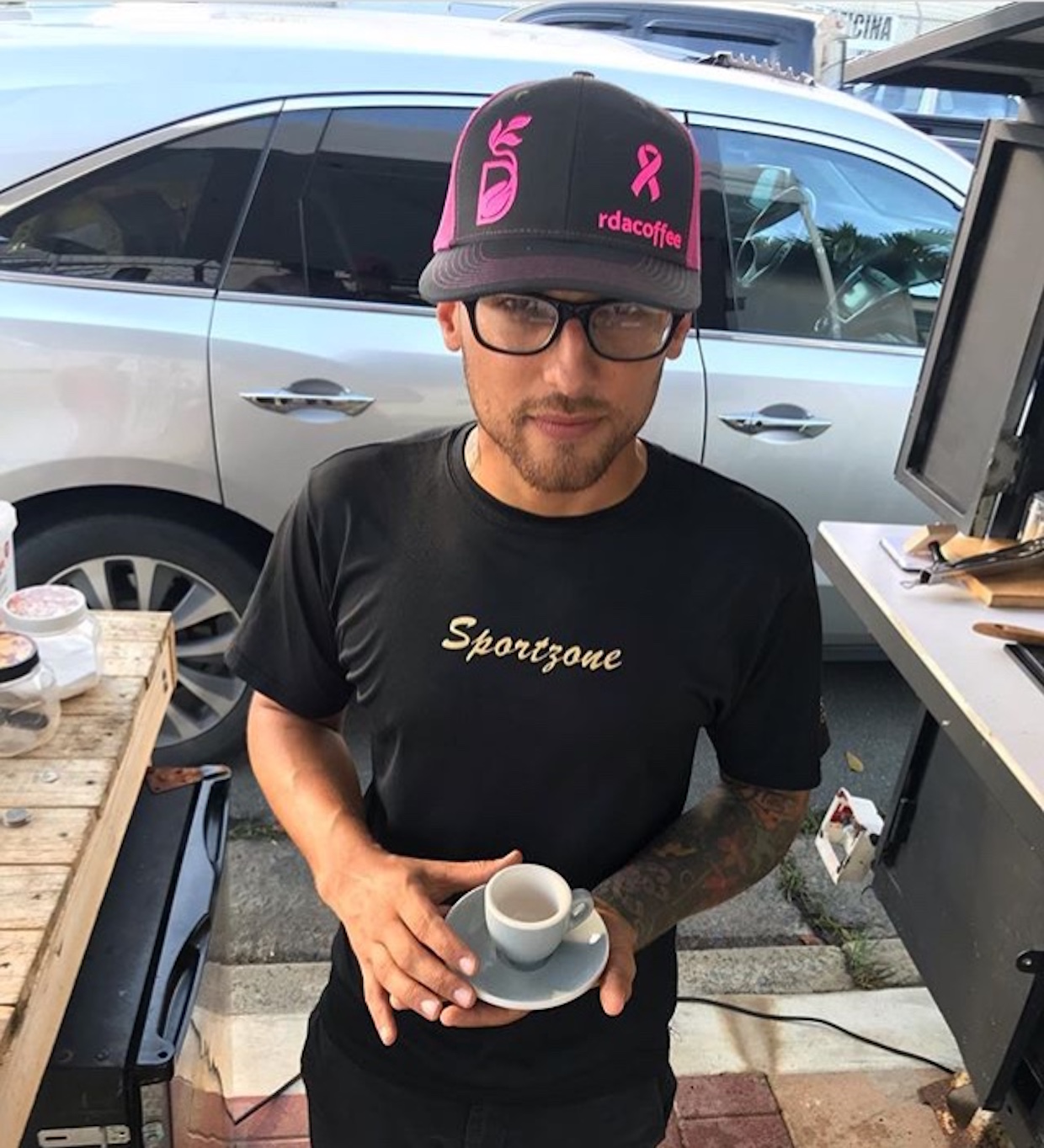 After a series of coffee shop jobs in Puerto Rico, and later Florida, Rivera returned to Connecticut to be a supervisor at J. René Coffee Roasters in Hartford.
"This place will forever be known in my memory as the lab where ratio and recipes live," Rivera said. "The owner is also a native of Puerto Rico and taught me so much, not only about coffee, but also principles."
Inspired and equipped with the knowledge and skills he had acquired over the years, Rivera moved back to Puerto Rico in 2016 to establish Barista Factory with Rolon. The lifelong friends-turned-business-partners opened their first pop-up in October of that year, and since then have been hosting barista throw-downs and community events to engage the local coffee industry.
"Barista Factory was forged to promote our profession and to give more stability to being a barista," said Rivera. "We organize these events so that the coffee community can have not only unity, but grow massively."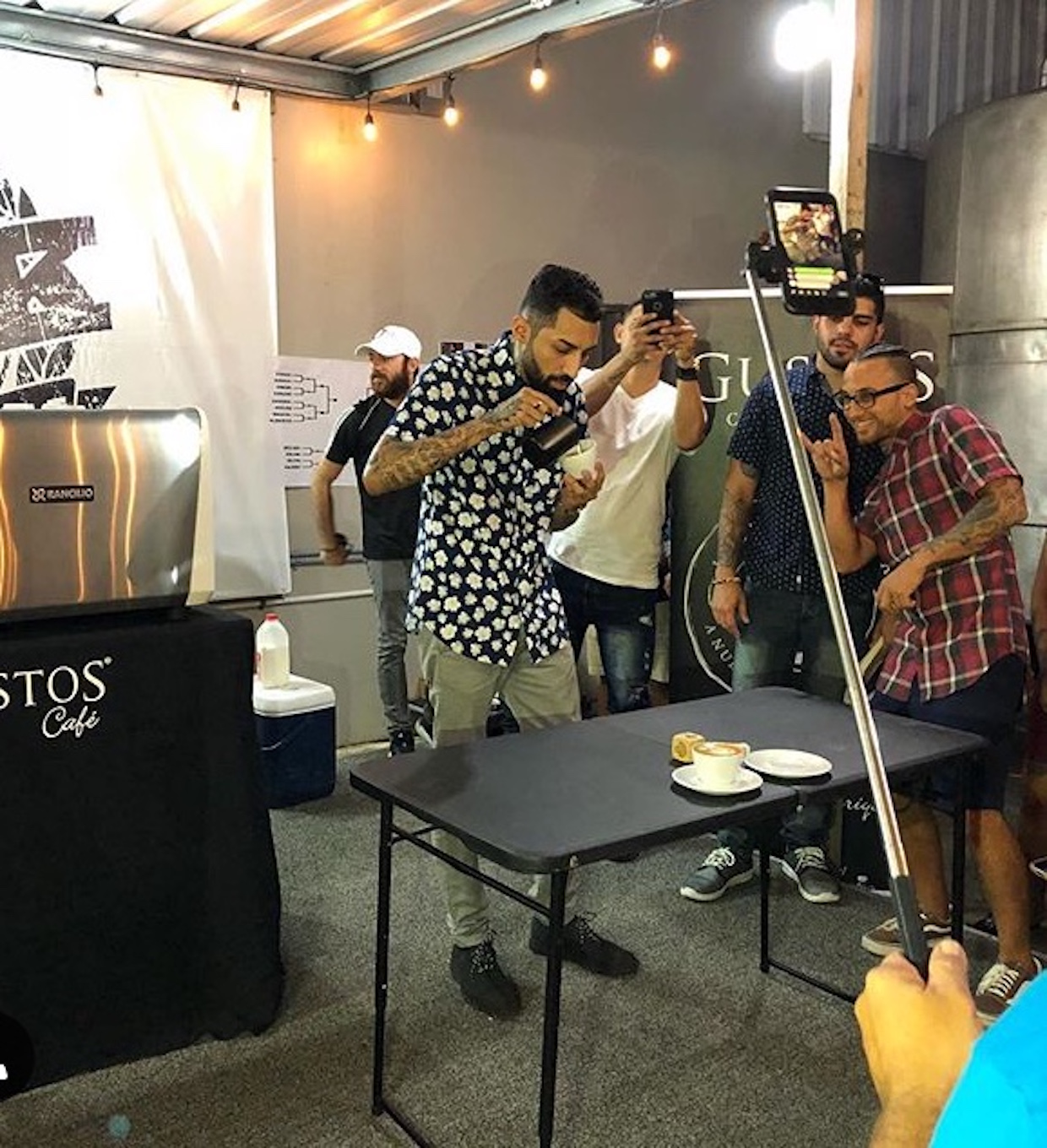 Rivera said that coffee farmland throughout Puerto Rico is still in need of support for redevelopment. It should also be noted that it will take at least three years for newly planted coffee crops to bear fruit.
"A lot of land is being lost and forgotten," said Rivera. "There are people coming down and helping some farms get back on their feet, but there's still plenty of farmers who need help."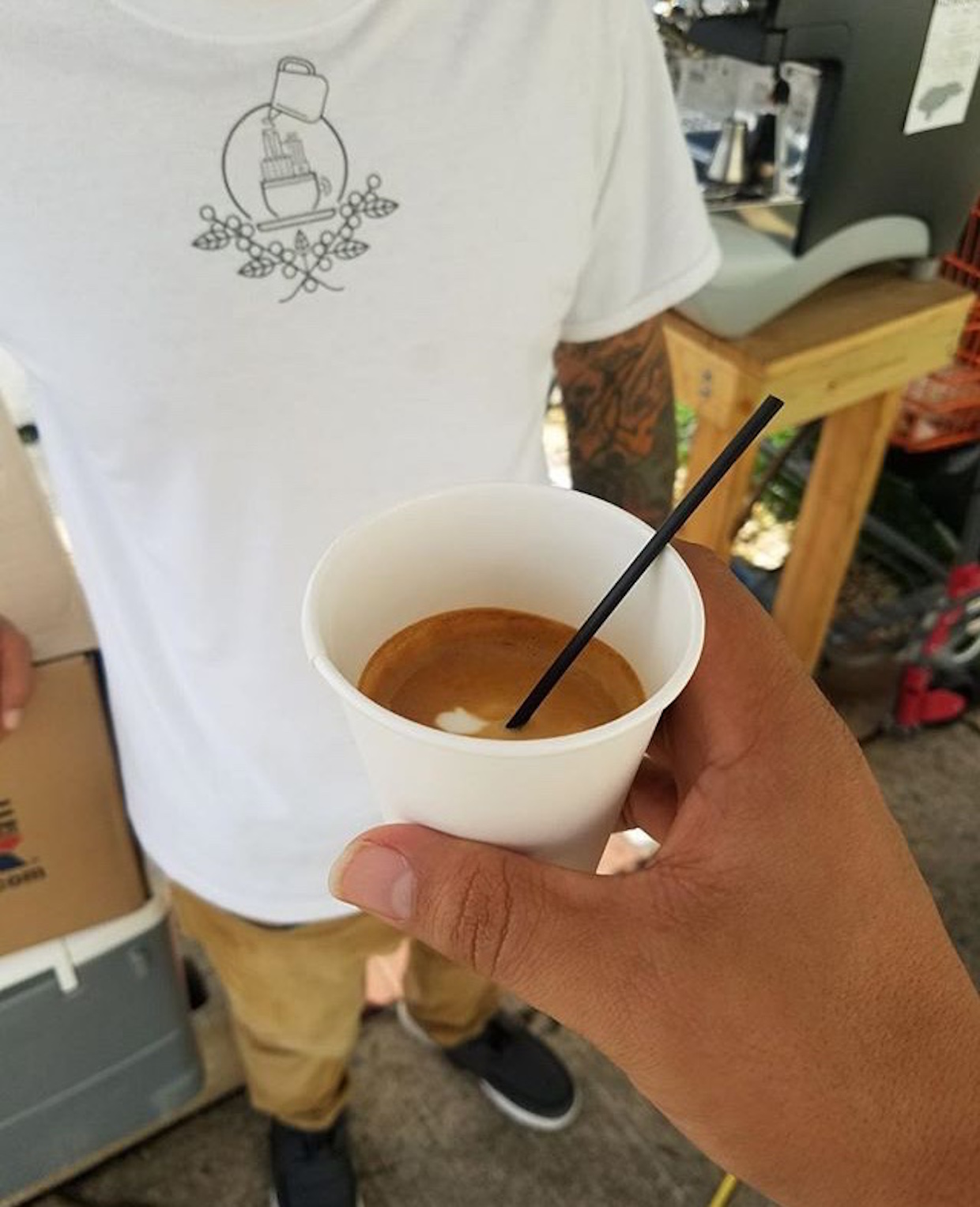 Three Questions with Jeanflorent Rivera
What inspires you most about coffee?
I'm inspired by how much work it takes in order for people to enjoy a cup of coffee. From the farm to the roasting to the baristas, it is a long process that requires a lot of care and attention to detail. Also, being able to work with people hand-in hand, and with local or foreign crops, is an amazing experience. The shop life is so rewarding. After that whole process, finally serving someone a coffee, engaging with them, and establishing relationships — all through a cup of coffee — is a great reason to get up every day and do it all over again.
What troubles you most about coffee?
My biggest concern with coffee would have to be people who aren't knowledgeable about the process and the quality of a good cup of coffee — people who think coffee should cost one dollar when it takes so much work, from planting the seed to making an espresso, or any other method of brewing. It is quite disrespectful to think that way, and so many people get paid little to nothing so that others can enjoy a cup of joe. We want the world to know what good coffee is all about.
What would you be doing if it weren't for coffee?
I would probably still be bartending, which I liked doing. My passion is for writing and content creation. I also play music and do graphic design, which means — thanks to the coffee being a good, sustainable profession — that I get to enjoy those other passions of mine and bring them to life. Everyone has plans and dreams, and I could go on about many things I wish to do, but one thing I have learned is that you have to work hard for whatever you want to achieve, and then work even harder once you do.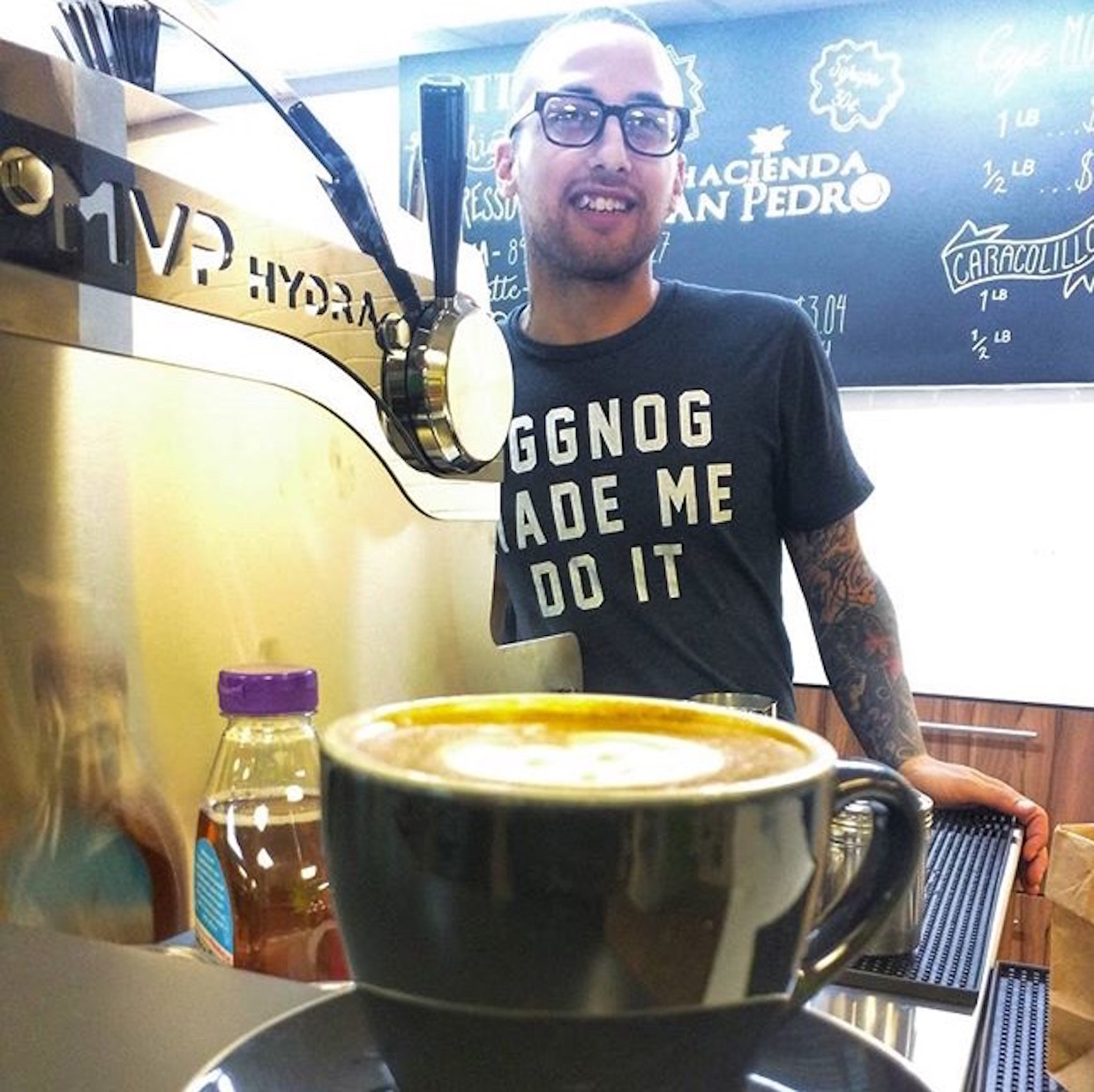 Lily Kubota
Lily Kubota is the digital content manager of Daily Coffee News by Roast Magazine. She is based in Southern California.